Massages
The House of Wellness, a place for regeneration dedicated to all
Relaxation gets even better with our massage service. If you are looking for something more than just the beauty of nature and the location, if you want to relax after a sport activity or after a long day of work, you can book the massage service of our hotel in Val di Susa, in San Didero.

Treat yourself to unique moments: our massage service is open to everyone, also to non-residents.

A real curl up, mastered by Sara Fabbiani, a holistic professional specialized in professional massages and wellness treatments.

Sara is at your disposal to recommend you the right treatment.
Soothing, relaxing, rebalancing, relaxing, de-contracting , sports massages and well-being rituals: in our hotel you can always take some time for yourself.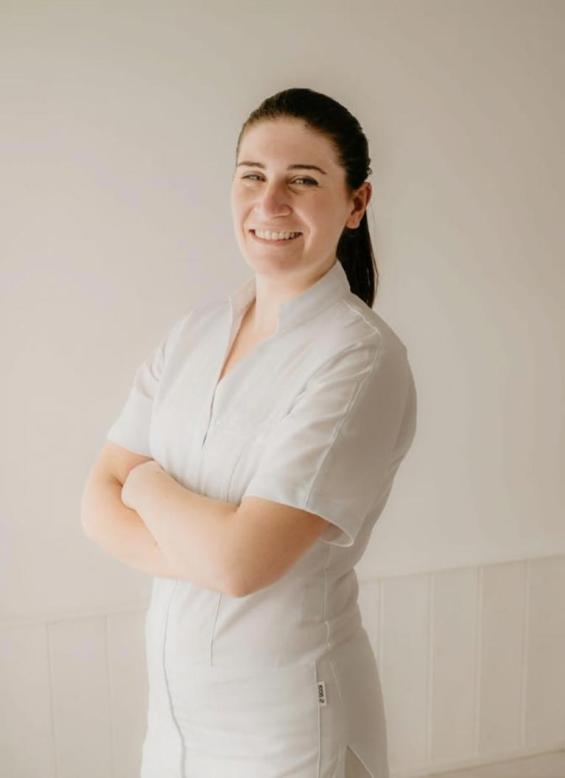 Candles and perfumes will enfold you and help you rediscover harmony in a moment of total surrender.
Massage is pure communication, is art, is listening to yourself and to the other person.
Massage is never the same for everyone, but my skill is to work on every aspect of the person.
Initially we will take a moment to know each other, to understand your expectations: in addition to your physical perception. It is also essential to care for your mood, your character, your work routine and your predisposition.

My Mission: your Well-being! In order to work on you as a whole, I will combine the treatment with chromotherapy. The art of Massage is a panacea for the body and mind. I will also use pure essential oils specific for the treatment of small ailments and to improve your psycho-physical condition.

Sara Fabbiani, holistic professional

Our TREATMENTS for your wellness: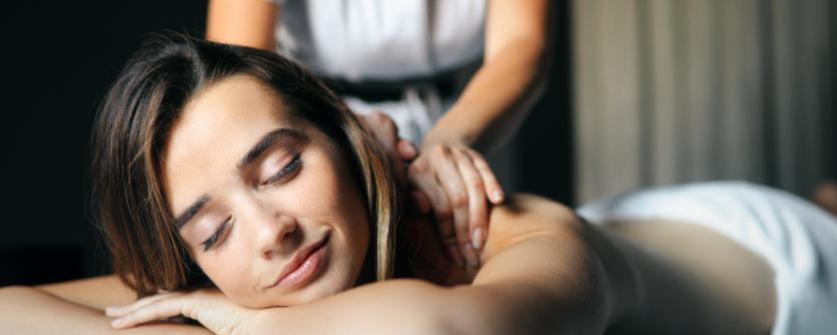 Swedish massage
It is an extremely relaxing wellness treatment that allows your body to regenerate and rebalance the nervous and hormonal system. Tensions, muscle spasms and cramps are eased. Lymphatic and blood circulation are stimulated thanks to the elimination of toxins.  The personal attention given to the customer will enhance a condition of total well-being that will instil a feeling of peace and tranquillity. For the best result, pure essential oils will be used to help combat irritability, negative influences, tensions and disharmonies.

30 min. massage: € 35
60 min. massage: € 60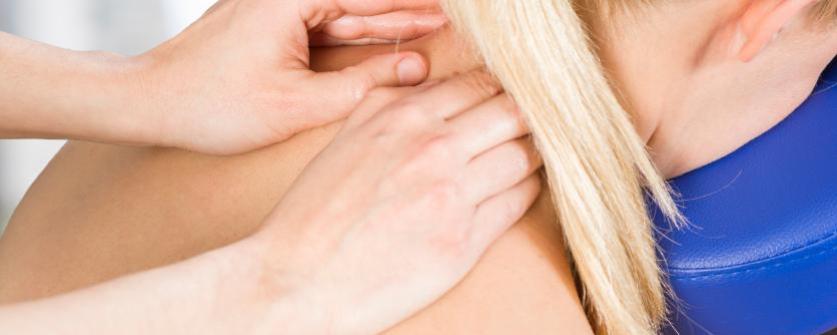 De-contracting Massage
It is a wellness treatment that helps the muscles to dissolve contractures and muscular tensions, and relieving localized pain in order to achieve a sense of relaxation and lightness. It can be a full body massage but, more frequently, it is performed on the part affected by pain. Generally, the affected parts are: cervical area, back, calf, legs and arms. For the best result, the massage will be performed with pure essential oils which are excellent analgesics, capable of giving elasticity to the muscles.

30 min. massage: € 35
60 min. massage: € 60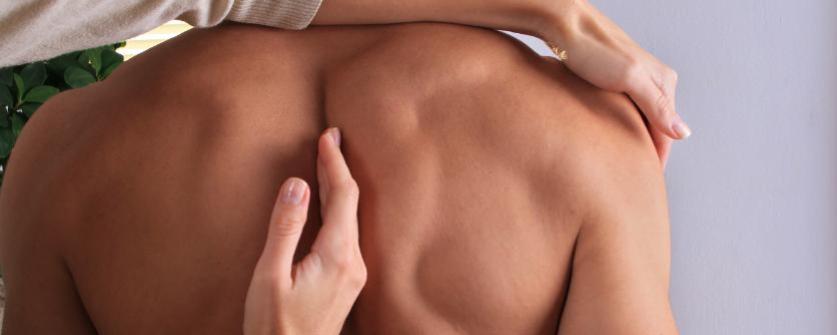 Sports Massage
It is a wellness treatment increasingly used by athletes: it increases the blood flow, improves circulation, muscle stretching and contractility. Sports massage stimulates the micro circulation and the sensory receptors, and also has a draining effect that improves tissue oxygenation and nutrition. It helps to prevent injuries. For best results, the massage will be performed with pure essential oils which are excellent analgesics capable of giving elasticity to the muscles.

30 min. massage: € 35
60 min. massage: € 60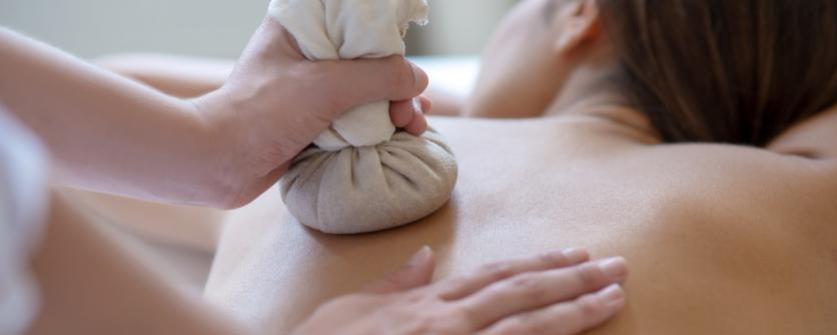 Ayurvedic Abhyanga Massage
It is a full body wellness treatment from head to toe. This Indian massage is performed on new-born babies from their very first moment of life: the gentle manual techniques of this massage accompany the person in his search for health, wellness and psycho physical relaxation. The first benefit of Ayurvedic massage is the feeling of relaxation that pleasantly invades the body and mind, along with the dissolution of pain caused by tension and fatigue.
Because of its relaxing effect, it is particularly recommended for those who suffer from anxiety, stress and insomnia. This type of massage also has a powerful detoxifying effect on the body and improves the blood circulation. Ayurvedic massage is considered a sacred technique that helps to regain integrity with the spirit: keeps the mind and body young, works on ones' facial beauty, favours digestion and concentration and the right functioning of the nervous system, improves sight and relieves constipation. Choosing this treatment will help dissolve all your physical, mental and spiritual blocks and your body will enjoy a new energy rebalancing. The massage is performed with warmed oil along with essential oils, chosen according to your Dosha.

60 min. massage: € 70
90 min. massage: € 100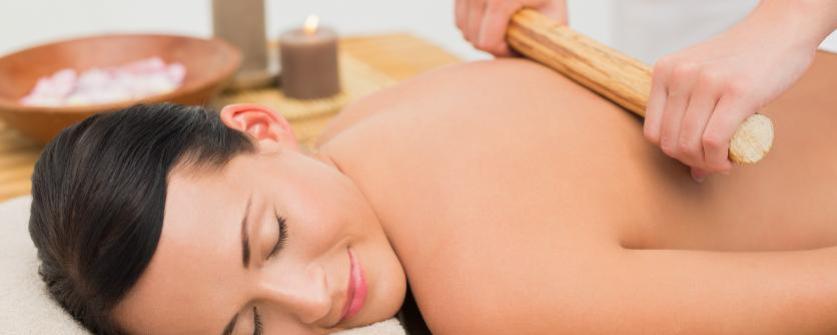 Maori Massage
According to the Maori culture, this wellness treatment is sacred. It is a ritual for courage: an intense and deep massage that prepares the body to face life, physical efforts and to fight fear. The person is sculptured and shaped with malleability using beech wood tools. This massage is the only non-technological tool able to reach parts of the body with such depth. Its benefits are: remarkable sense of relaxation, de-contracting action that increases muscle flexibility, favours lymphatic drainage, detoxification and increases skin tone and shine.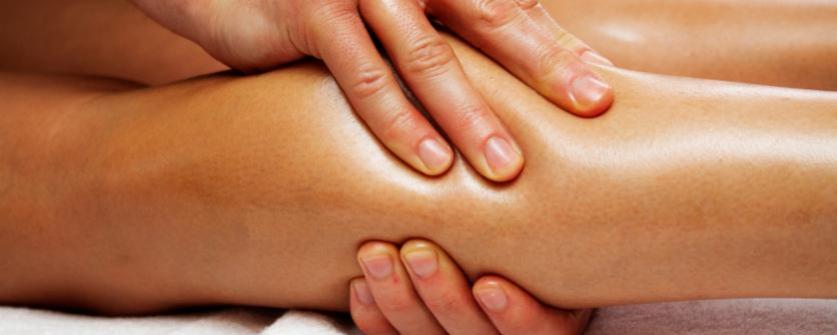 Vodder Lymph-draining Massage
It is a wellness treatment for manual lymphatic drainage. This type of massage is performed on the parts of the body which are subjected to excessive liquid stagnation and to a reduction in lymphatic circulation. It eliminates the stasis of interstitial fluids that cause swelling, helps nourishing tissues and is able to restore water balance to dehydrated areas. The manipulations performed during lymphatic drainage are delicate, slow and repetitive. These movements exert a pleasant anti-stress effect because they activate the vegetative nervous system responsible for relaxation. It is recommended for heavy legs or to reduce the blemishes due to cellulite. In order to stimulate poor circulation, the massage is performed with pure essential oils, which have a toning and stimulating action.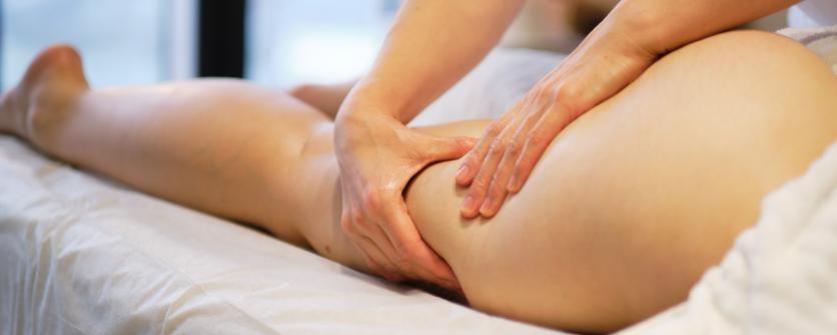 Anti-cellulite Massage
It is a wellness treatment that stimulates the peripheral blood and the lymphatic system, improves the condition of the tissues and slows down the ageing process of the skin. This massage restores correct blood and lymphatic circulation through specific movements. In addition, it can prevent or relieve all disorders related to poor circulation such as water retention, swelling, heavy legs, cellulite in the early stages and localized adiposity. It has a detoxifying, oxygenating and revitalizing effect. This type of massage usually heats the skin and makes it red, generating an increase in blood circulation. Pure essential oils with a toning and stimulating action are used to reduce the blemishes linked to poor circulation.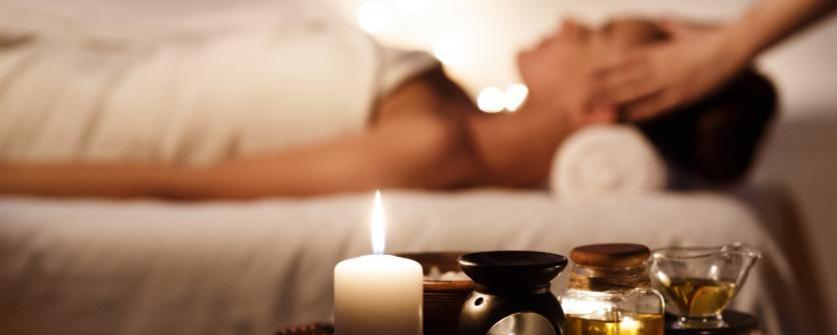 Grand Royal Ritual
make your face shine
It is a specific wellness treatment against skin ageing of the face, performed with the energy of crystals and specific essential oils. The face is massaged with relaxation and breathing techniques, ideal for re-oxygenating all tissues. The use of crystals, favours tissue relaxation and stretching, lightening the small wrinkles and outlining the shape of the face. The Rocca stones allow skin penetration and rebalance the chakras, creating a natural lifting effect. Each chakra will be rebalanced thanks to the combination with a semi-precious stone and a special essential oil. The face and the neckline will then be treated with a combination of connective and lymphatic techniques. A treatment with a high concentration of energy and wellness for an extraordinary beautiful result.

Book a massage
You can book by calling  +39 351 8588046 or by WhatsApp or E-Mail.

Shower service
A real panacea to start and end the wellness treatment in the best way. The chromotherapy shower accompanied by soothing music, combines the water jet with coloured light to give you a satisfying sense of relaxation.

PRE massage:
it is essential to clean the skin from sweat, epithelial dead cells and environmental pollution. This prevents rubbing these impure substances on the skin during the massage, and predisposes mind and body for relaxation.

POST massage:
it is a continuation of the wellness treatment. One of the aims of the massage is to expel the toxins that remain on the skin, altering its balance. After massage skin cleansing removes excess oil residues and all toxins on the surface.

Our shower service includes:
Bathrobe
Floor mat
Slippers
Hairdryer
Courtesy set (shampoo, shower gel and natural scrub made with flours chosen according to your skin type that, when in contact with water, release natural saponins, cleaning the skin without altering its balance)
Cost
of the shower service
€ 10
one shower of your choice
(pre or post massage)
€ 15
both showers
(pre and post massage)